Loading...
Technical Advisor, Energy (WASH Team)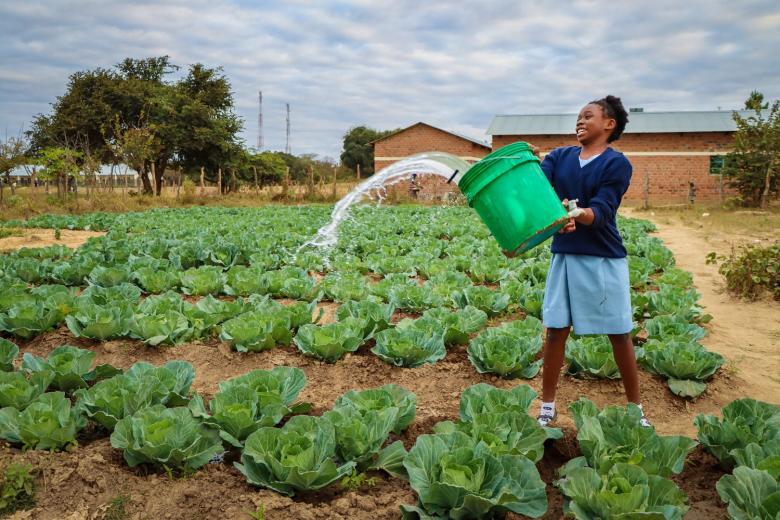 World Vision is hiring an Energy Technical Advisor to serve on the Water, Sanitation, and Hygiene (WASH) Team
At a Glance
Role: Technical Advisor
Location: Remote within states World Vision U.S. is registered
Reports to: Senior Director of WASH
Required experience: Master's degree in International Development, Agriculture or other relevant area or equivalent work experience required (ten years). A minimum of four to five years international programming work experience, related professional experience, or research institution experience required, with preference for two years of work experience to be in-country/field based. Proven work experience securing and/or managing significant funding from institutional donors. Deep technical knowledge in one sector is required.
Work Authorization: Must be authorized to work in the U.S.A. for any employer.
Travel: Up to 35% of time both in development and fragile contexts.
Salary Range: $82,000 - $131,000. Please note the typical hiring range is $94,000- $110,000 annually. Job offers within the range are based on relevant job qualifications and pay equity. This range applies to locations with a market similar to our Washington D.C. office. A different range may apply based on your work location.
The Job
World Vision is looking for an Energy Technical Advisor to support the innovative, but growing field of WASH and energy sector integration.
As the Sustainable Development Goals prompt strategy shifts from hand pumps to more robust piped-water systems, there is often a reliance on solar energy for pumping in rural areas. Since pumping water can require significant power demand, World Vision and our partners are exploring the opportunities of combined WASH and electricity service delivery to leverage economies of scale and shared resources to meet multiple power needs in a cost-effective manner. This approach includes installing microgrid and distributed energy systems to meet institutional power demands (healthcare facilities [HCFs] and schools), then expanding to meet community demands and other productive uses of both water and electricity. We believe that implementing and managing these combined utilities can improve reliability and expand outcomes related to education and health and provide new economic opportunities in rural communities.
This position will guide several projects located in countries like Zambia, Sierra Leone, and Ethiopia, to pioneer electrification integration with WASH systems. This position will work with engineering and technical teams across World Vision and external partnerships, providing any necessary support and improving system designs, technical capacities, governance and financing models and engineering methods. We're looking for someone to join our team of 18 skilled and innovative problem solvers that sit in our International Programs Group and help us work towards better understanding the benefits and challenges of this integrated approach.
Your Responsibilities Will Include:
Sector Specific Technical Expertise
Review designs and provide approval when appropriate, identify improvements, flag risks

Provide technical direction and assistance to other staff

Review and set organizational best practices and guidelines around energy, water, and sanitation infrastructure design

Review terms of contracts and manage implementation compliance

Support material selection and procurement and quality control measures

Support capacity building opportunities for micro-grid implementers and users
Grant Management
Tracking of program progress

Review reports and tracking of program spending

Project site visits

Engagement with project stakeholders including governments, utilities, and private sector representatives

Ensure alignment with strategic priorities

Ensure alignment with program objectives, deliverables, and donor expectations
Resource Development
Engage with donors and respond to questions about World Vision water + energy practices

Develop quality metrics for the integration of water + energy

Support proposal development, i.e. narratives, sketches/drawings, capacity statements, technical briefs, cost estimates
Strategic Networking
Cultivate and strengthen partnerships with various donor agencies and institutions

Demonstrate commitment to appropriate, sustainable design

Participate in sector-related global/regional networks and working groups
You Bring These Skills:
A strong desire to keep Christ central in your individual and corporate life at World Vision.

A willingness to actively participate in and contribute to the spiritual disciplines of the organization (Christian conduct, devotions, chapel, prayer, worship); incorporate WV Core Values into decisions within scope of role.

We're looking for a methodical architect. A precise, reliable, creative, and planful solver of problems. A unique combination of innovative thinking and practical implementation. An experienced engineer who is also a good communicator, and relationship builder.

You will be expected to develop a new innovative area of programming as part of our sustainable design approach.

Success in this role lies in your ability to think multiple steps ahead, think differently, and communicate complex ideas into simple language.

This role also requires respecting and adapting to other cultures, religions, and opinions.

We're also hoping that you will make us a better team through consistent and persistent intent to seek improvement in our overall WASH strategy, our team productivity and in your own abilities.
Education and Experience:
Master's degree in an engineering discipline – civil, electrical, environmental or mechanical, or other relevant area

In addition to education, requires a minimum of 4-5 years' relevant work experience in power and electricity system design or management

Experience in solar-powered submersible pumps and gravity flow designs is a plus

Knowledge of Microsoft Office, AutoCAD, and EPANET

Demonstrated competencies in interpersonal communication, stakeholder engagement and cultural intelligence.

Two years of experience in low- and middle-income countries strongly preferred

Proven work experience securing and/or managing significant funding from institutional donors
Additional Skills We Are Interested In:
Experience in WASH financing and governance models

Analytical skills

Conversant with mWater and ArcGIS

Quality Assurance / Quality Control experience (e.g., lean construction, ISO 9001)

Experience engaging with energy-focused organizations

Experience presenting technical content at conferences for a variety of audiences
Salary Range & Benefits:
WVUS Pay Grade Level: 226

The full range for this position is $82,000 - $131,000.

Typical hiring range is $94,000- $110,000.

This range applies to locations with a market similar to our Washington D.C. office. A different range may apply based on your work location.

Job offers within the range are based on relevant job qualifications and pay equity. World Vision employees see our Salary Administration Guidelines and My Life My Benefits pages on our organization intranet known as the Vine.

Please indicate the range you're targeting when asked during the application process.

In addition, we have a robust and comprehensive benefits package to round our total compensation package. Click here to learn more.

Additionally, merit, auto allowance, and relocation may be available to eligible employees based on existing plans.
Where This Job Could Take Your Career:
From a technical advisor, you could move into a senior technical advisor role, a senior program manager role, or another senior international development role, such as a Technical Director or Sector Director role. You'll be part of World Vision USA as well as part of the larger World Vision International Partnership. Success in this role could result in promotion to Senior Business Development Manager. Globally, we have over 40,000+ staff working in nearly 100 countries (~1,000 staff with World Vision US).
About World Vision:
We're a global Christian humanitarian organization. We partner with children, families, and their communities to empower them as they reach their full potential by tackling the causes of poverty and injustice. For nearly 70 years, World Vision has followed Jesus' example to show unconditional love to the poor and oppressed. We serve every child regardless of faith.
What Happens Next?
Applications are reviewed weekly. Short-listed candidates will be contacted for an initial phone conversation with a recruiter. If questions arise on our end about your application, we will message you to learn more. We encourage you to submit a PDF resume and a cover letter! Our goal is to fill this vacancy with the right person in the shortest amount of time. All interviews will be virtual at this time.
Job Location
Remote - U.S. Role can be based in 30+ states.
Position Type
Full-Time/Regular
Working Environment / Conditions
Standard office environment. Domestic and international travel, up to 40% of the time. May require trips to hazardous locations.