Loading...
Business Development Manager, Health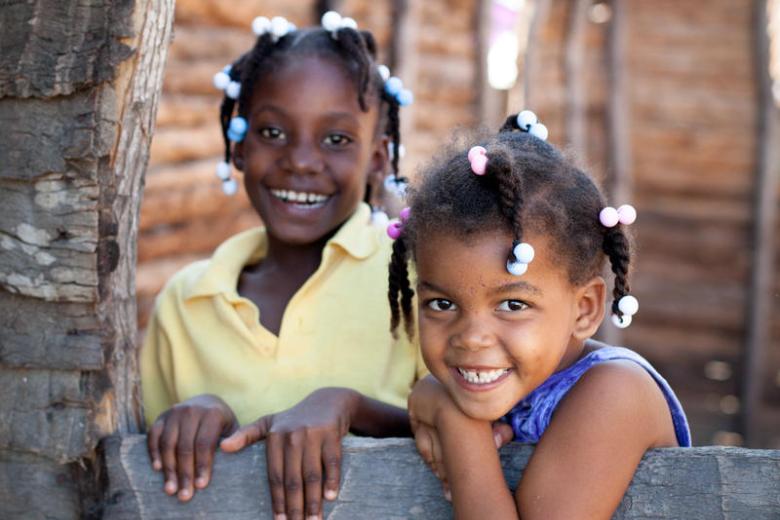 World Vision is hiring a Health Sector Business Development Manager within the Resource Development Department.
At a Glance
Role:  Health Sector Business Development Manager
Location: Washington, D.C. USA; Remote possible
Reports to: Director of Health Sector, Resource Development
Required experience: Master's degree in health, public health, international development/relations; requires work experience in international relief and development. Experience must include a minimum of 3-5 years of relevant work experience.
Work Authorization: Must be authorized to work in the USA for any employer.
Travel: Up to 25% of time both in development and fragile contexts.
Salary Range: $75,000 - $119,000. Please note the typical hiring range is $80,000 - $97,000 annually. Job offers within the range are based on relevant job qualifications and pay equity. This range applies to locations with a market similar to our Washington D.C. office. A different range may apply based on your work location.
The Job:
World Vision is looking for a Business Development Manager to support our rapid growth in the health international development space. This position will support the US-based Business Development and World Vision National Offices overseas, to identify new opportunities among public, private and non-profit sources of funding. The position will:
Position, coordinate and manage all components of the proposal development process, ensuring a high quality and timely submission.

Manage and or/support post submission and lessons learned processes. Utilize program design expertise to guide and lead quality program design (involving US and field based technical and finance colleagues) that builds on evidence-based approaches and is responsive to the guidelines and specification outlined by the donor.

Engage in the Teams' development of best practice and evidenced base approaches utilized in proposals.

Help carry out our Christian organization's mission and strategy. Candidates must be in agreement with and help to enhance World Vision's Mission, Vision, and Values. Prior to applying, candidates should read World Vision's Statement of Christian faith.
Your Responsibilities Will Include:
Pre-positioning: identify relevant upcoming funding opportunities, track grant forecasts, and using resources for advance intelligence gathering; prepare recommendations based on specific go/no-go decision criteria; identify and reach out to potential partners; manage pre-solicitation proposal preparations and bid planning; participate in pre-design meetings and drafting sections of the proposal in advance of the solicitation; coordinate and facilitate design workshops; support field teams to collect relevant country and technical area information that informs design. 
Proposal Preparation and Coordination: Lead the coordination and development of proposals from initial development to grant submissions; manage partners' inputs to the cost application; coordinate/provide technical input to field and US-based finance officers to support the completion of the cost application in alignment with the technical program design; manage proposal review process and check for budget alignment, responsiveness and compliance with donor guidelines; build effective working relationships with partners on proposal bids; support the management of consultants recruited to support proposal development; support the recruitment process to ensure identification and inclusion of qualified key personnel in proposals.
Post Submission: Contribute to collecting and sharing proposal process lessons learned after the submission; coordinate program design hand over to program manager(s).
External Engagement and Networking: Identify U.S., international, and local partners for future opportunities; arrange client meetings and calls with partners; conduct client outreach and follow up with subject matter experts for organizing meeting; support technical advisors to develop organizational capability statements in coordination with the communications team.

Work collaboratively with team members when assigned to work as part of a team. 

Keep Christ central in our individual and corporate lives. Attend and participate in the leadership of devotions, weekly Chapel services and regular prayer

Perform other duties as assigned.
You Bring These Skills:
Demonstrated strong writing, editing, and communication skills

Strong skills with Microsoft Office Suite

Strategic planning and excellent time management skills
Minimum 2 years working in international development with major donors and business development, preferably with USAID

Two or more years of experience working on USAID proposal responses as a prime or sub-partner, including participating in capture efforts, writing relevant sections of proposals, and developing proposal budgets

Willingness and availability to travel internationally up to 30% of the time

Ability to travel internationally on short notice
Education and Experience:
Master's degree in health, public health, international development/relations, economics, or a related technical discipline strongly preferred; In addition to education or education equivalent, requires work experience in international relief and development. Experience must include a minimum of 3-5 years of relevant work experience. Experience with USG solicitation is required; substantive relevant experience in proposal development for other multilateral or bilateral donors may be considered within the years of experience sought.
Additional Skills We Are Interested In:
Keen interest and excitement in business development, entrepreneurial interests, willingness to learn, ambition to take on positions of increasing responsibility.

Detail-oriented, flexible, and able to handle multiple concurrent tasks.

Able to work independently as well as part of a team.

Proficient in one or more foreign languages (French, Arabic, Spanish, Swahili) highly preferred.
Where This Job Could Take Your Career:
You'll have an opportunity to develop as Subject Matter Expert (SME) in technical area of interest, lead a large team of experts within our talented international programs group and you will sit on the IPG Leadership Team. You'll be part of World Vision USA as well as part of the larger World Vision International Partnership. Globally, we have over 40,000+ staff working in nearly 100 countries (1000 in WVUS).
About World Vision:
We're a global Christian humanitarian organization. We partner with children, families, and their communities to empower them as they reach their full potential by tackling the causes of poverty and injustice. For nearly the last 70 years, World Vision has followed Jesus' example to show unconditional love to the poor and oppressed. We serve every child regardless of faith.
Salary Range & Benefits:
WVUS Pay Grade Level: 225

The full range for this position is $75,000 - $119,000.

Typical hiring range is $80,000 - $97,000 a year.

This applies to locations with a market similar to our Washington D.C. office.

A different range may apply based on your work location.

Job offers within the range are based on relevant jo qualifications and pay equity. World Vision employees see our Salary Administration Guidelines and My Life My Benefits pages on our organization intranet known as the Vine.

Please indicate the range you're targeting when asked during the application process.

In addition, we have a robust and comprehensive benefits package to round our total compensation package.

Click

here

to learn more.

Additionally, merit, auto allowance, and relocation are available to eligible employees based on existing plans.
What Happens Next?
We review applications nearly every day assessing strength of fit for the role. If questions arise on our end, we will message you to learn more. Short-listed candidates are contacted for an initial phone conversation with our recruiting staff. Moving deeper into our selection process you can expect to interview 1:1 with a hiring manager. Finalists normally participate in a panel interview where the opportunity to connect with additional members of our staff lends itself to more of a 360-view of the role. Our goal is to fill this vacancy with the right person in the shortest amount of time. All interviews will be virtual at this time.
Job Location
Remote - U.S. Role can be based in 30+ states.
Working Environment / Conditions
Standard office environment. Domestic and international travel required up to 30% of the time.