Communications Program Officer (Limited-Term)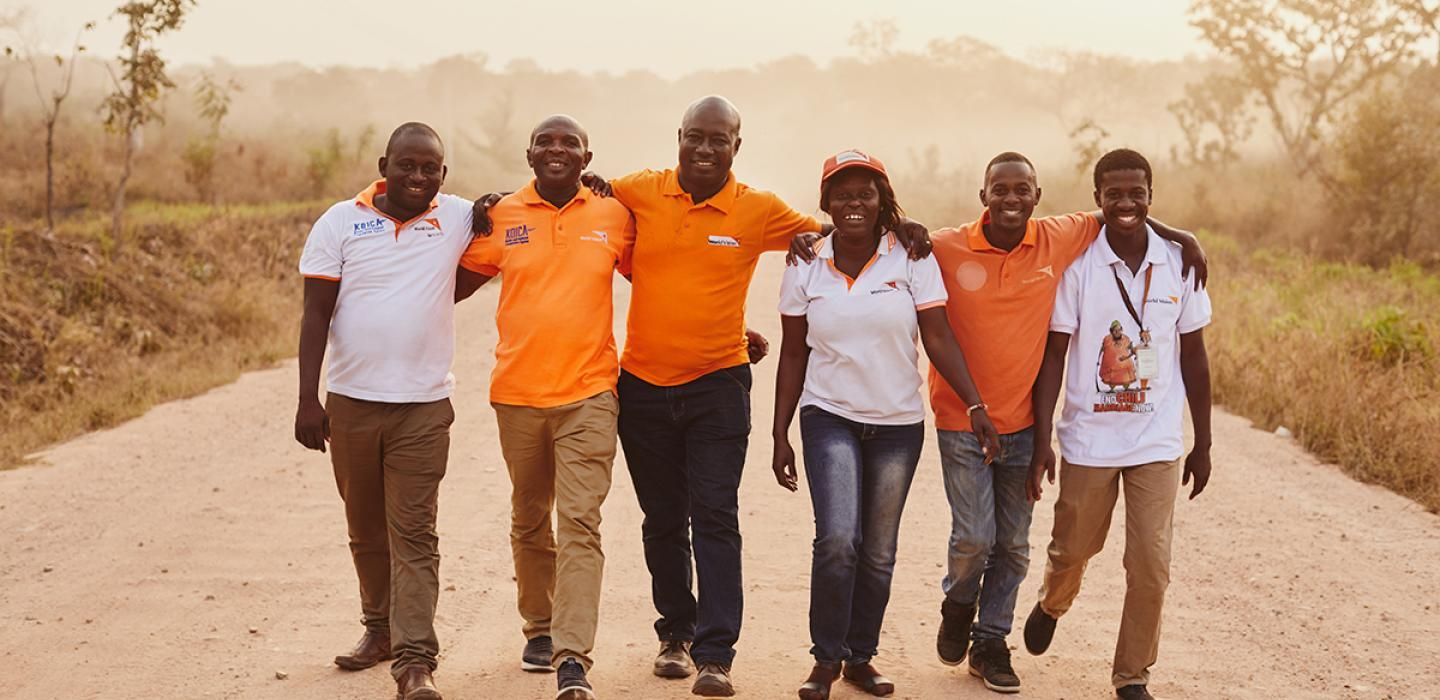 World Vision is hiring a Limited-Term Communications Program Officer to serve on the Technical Branding Team for International Programs Group (IPG).
The duration of the position is currently limited to 12 months. A limited-term position may be extended, or in rare situations, convert to a regular status position based on the needs of the business. This position includes all full-time benefits with the exception of retirement.
At a Glance
Role: Limited-Term Communications Program Officer
Location: Washington, D.C. preferred; remote possible
Reports to: Sr. Manager, Technical Branding
Required Experience: Bachelor's degree in communications, journalism, English, or related field or equivalent work experience (five years). In addition to education or education equivalent, requires work experience in marketing or communications, professional writing/editing, or graphic design experience: two to five years.
Work Authorization: Must be authorized to work in the U.S.A. for any employer.
Travel: Up to 5% of time domestically.
The Job:
World Vision is looking for Communications Program Officer to support IPG technical branding strategy in compliance with WVUS' overarching branding guidelines. The position will implement our branding strategy by increasing visibility of World Vision's programs—specifically highlighting evidence of impact with government partners (USAID and other agencies) and private donor partners (individuals, corporations, foundations) through various communication channels. The position will:
Curate content and support communication planning for World Vision's social media, web, and publications.

Work collaboratively with various teams to create plans and develop evidence communication materials in consultation with technical leads

Design, review, and copyedit externally facing publications, program overviews, reports adhering to World Vision's branding guidelines
Your Responsibilities Will Include:
In addition to the above, you will:
Actively participate in team meetings to develop communication and content plans and propose solutions that meet client needs and exceed expectations.

Work efficiently with InDesign and other Adobe Creative Cloud tools—Lightroom or Photoshop, Illustrator, Acrobat, etc.—to produce communication pieces for use with U.S. government, foundations, corporate donors, churches, individual donors, and peer organizations, achieving a level of design quality consistent with corporate identity.

Review copy to ensure high-quality final products adhere to WV messaging and branding guidelines.

Manage projects assigned by supervisor: adhering to deadlines and targeted messages, and ensuring that needed information is identified, meetings are scheduled, resources are gathered, deadlines are met, and colleagues are kept apprised of changes in project status.

Keep apprised of global events, ministry trends, and partnership issues that affect project content.

Stay abreast of new technologies and trends critical to fundraising writing techniques.

Work collaboratively with team members.

Keep informed of organizational announcements, activities, and changes via regular reading of the WVUS intranet and other corporate communication tools.

Perform other duties as assigned.
You Bring These Skills:
Experience content curation for social media:

Background in journalism, technical or professional writing a plus. Writing for fundraising initiatives or communicating with major donors a plus. Awareness of narrative structure/storytelling basics. Grant writing or creative writing background also helpful.

Skilled in Adobe InDesign.

Graphic design experience is mandatory. Photo editing experience helpful but not mandatory.

Experience with research and/or data analysis.

Comfortable drawing out relevant information from densely-written reports. Comfortable dealing with financial documents or reading a chart and identifying key figures.

Soft skills:

Responsive, cooperative, and professional over email and in person. Ability to be flexible, to resolve or mitigate conflict, and to juggle competing deadlines with grace. Ability to focus for extended periods. Detail oriented/thorough.

Familiarity with international development programs, a plus

Event planning and marketing experience is a plus
Education and Experience:
Bachelor's degree in communications, journalism, English, or related field or equivalent work experience (five years). In addition to education or education equivalent, requires work experience in marketing or communications, professional writing/editing, or graphic design experience: two to five years.
Where This Job Could Take Your Career:
In this role, you'll be part of World Vision USA as well as part of the larger World Vision International Partnership. Globally, we have over 40,000+ staff working in nearly 100 countries (~1,000 staff with World Vision US). You will research, write, edit, and proofread reports or proposals that describe WV's work to equip entrepreneurs in Bangladesh, for instance, or our efforts to increase access to clean water for vulnerable families in rural Honduras. You'll work with program managers from specific sectors—Child Protection, Economic Empowerment, Emergency Response, Faith and Development, Health, Water—to ensure that a particular project is represented in ways both accurate and compelling. You'll use InDesign and other Adobe Creative Cloud tools to achieve a level of design excellence consistent with WV brand identity. You'll be part of a collaborative process that involves giving and receiving feedback and meeting deadlines. You also will help voice some of WV's deepest values, communicating with donors so as to emphasize our true partnership in the work God is doing around the globe.
About World Vision:
We're a global Christian humanitarian organization. We partner with children, families, and their communities to empower them as they reach their full potential by tackling the causes of poverty and injustice. For nearly 70 years, World Vision has followed Jesus' example to show unconditional love to the poor and oppressed. We serve every child regardless of faith.
Salary Range & Benefits:
Your salary is important to you, so it's important to us. Please share your salary expectations with us in the application process to get the conversation started. We also have a robust and comprehensive benefits package to round out our total compensation package. Click here to learn more.
What happens next?
We review applications nearly every day assessing strength of fit for the role. If questions arise on our end, we will message you to learn more. Short-listed candidates are contacted for an initial phone conversation with our recruiting staff. Moving deeper into our selection process you can expect to interview 1:1 with a hiring manager. Finalists normally participate in a panel interview where the opportunity to connect with additional members of our staff lends itself to more of a 360-view of the role. Our goal is to fill this vacancy with the right person in the shortest amount of time. All interviews will be virtual at this time.
Job Location
Washington, D.C. preferred. Remote possible.