Loading...
Personal Trainer (part-time)

Fitness and Recreation --> Part-Time
Racine, WI
•
•
Part-Time
Personal Trainer - Racine, Wisconsin
part-time, up to 25 hrs/week
Our Personal Trainers are true professionals. Their sole responsibility is to design customized workout programs and train our members based on their needs. You will be responsible for conducting fitness testing and assessments, advising participants of results, providing one-on-one personal training to members participating in the program, and educating them about the fundamentals of strength and cardiovascular training, as well as the proper and safe use of applicable equipment.
What's Needed:
Must be at least 18 years old.

Current Personal Training certification from an industry recognized and HealthFitness approved provider.

Adult CPR/AED/First Aid certification from American Heart Association, American Red Cross or American Safety & Health Institute required within 30 days of hire.

Applicants must meet hiring requirements including but not limited to pre-employment drug test.

Will be required to follow any current or future site COVID-19 vaccination policies including but not limited to proof of vaccination, weekly testing, etc.
You may be eligible to receive additional information about the compensation and benefits for this role, which we will provide upon request. You may contact 800-636-3304 or jobs@hfit.com for assistance.
ABOUT US
HealthFitness, a Trustmark company, is a proven leader in providing fitness solutions that engage and connect people both on-site and online, to create a strong community of health. Our work focuses on creating meaningful connections with each of our participants to help them move forward. We foster each individual's journey by creating communities of health within the organizations we serve – so that everyone is supported. As an employee of HealthFitness you will enjoy a variety of health and financial benefits and receive competitive pay. We provide personal and professional support, training and development and flexible employment opportunities.
For the third consecutive year we were selected as a Top Workplace by the Chicago Tribune. The award is based exclusively on Trustmark/HealthFitness associate responses to an anonymous survey. The survey measured 15 key drivers of engaged cultures that are critical to the success of an organization.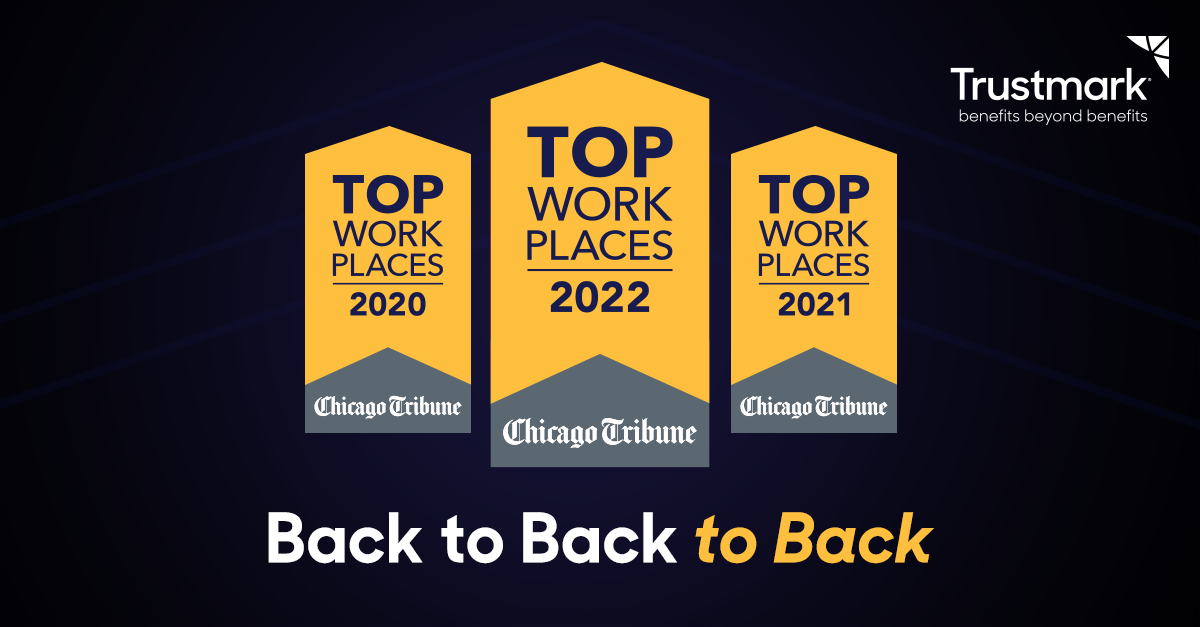 HealthFitness is committed to leveraging the talent of a diverse workforce to create great opportunities for our people and our business. EOE/AA. Race/Color/Gender/Sexual Orientation/Gender Identity/Religion/National Origin/Age/Disability/Veteran
words: fitness, training, performance, coach, conditioning, wellness, ergonomic