Health Fitness Professional (as-needed)

Fitness, Recreation & Aquatics --> On-Call/Substitute
Boulder, CO
•
•
PRN
HealthFitness, a Trustmark company, is a proven leader in providing fitness solutions that engage and connect people both on-site and online, to create a strong community of health. Our work focuses on creating meaningful connections with each of our participants to help them move forward. We foster each individual's journey by creating communities of health within the organizations we serve – so that everyone is supported. As an employee of HealthFitness you will enjoy a variety of health and financial benefits and receive competitive pay. We provide personal and professional support, training and development and flexible employment opportunities.
We have a new opportunity for a Health Fitness Professional (on-call) at our client location in Boulder, CO! The Health Fitness Specialist provides exercise floor supervision, interacts with members and program participants, and delivers health and fitness programs and services, promotions and outreach activities. This individual instructs group exercise classes; provides personal training; conducts fitness assessments, exercise prescriptions, and orientations; and provides fitness floor coverage and facility oversight. This position may also assist with or coordinate various health and fitness program offerings.
Duties & Responsibilities:
Supervise the floor to build member relationships and monitor safety.

Provides individual and group exercise instruction; educates participants on proper techniques to maximize exercise safety and effectiveness.

Conduct health assessments, one on one exercise programming (personal training) and provide education to clients.

Administrative duties such as managing PHI and payments for personal training.

Open/close facility and maintain safety and cleanliness of the facility.

Assists with the development and/or delivery of a variety of HealthFitness and program-specific health improvement programs & promotions.

Creates and maintains bulletin boards, newsletters and other marketing & communication materials.

Promotes program offerings and conducts outreach activities to increase participation, re-engage inactive members and acquire new members.

Other duties as needed/assigned.
Education, Experience & Certifications:
Required:
Bachelor's degree in a related field (Kinesiology, exercise science, etc).

Current First Aid and CPR/AED or BLS certification through the AHA or Red Cross is required.

Proficiency in fitness assessment and exercise prescription.

Strong interpersonal communication and customer service skills including the ability to motivate others.

Competency in the delivery of HealthFitness and site-specific programs and services.

Computer proficiency in Microsoft Office programs including at minimum Word, Excel and Outlook.

Ability to effectively organize and prioritize work demands.

Ability to work effectively both independently and as part of a team with enthusiasm, initiative and creativity.

Must comply with site's current COVID-19 requirements.
Preferred:
Experience instructing group exercise classes (step, hi/lo, spin, kickboxing, zumba, yoga, etc.).

Recognized industry certification in Group Exercise Instruction.

Personal Training industry certification from ACE, ACSM, AFAA, NSCA, or NASM.
If you are a Colorado resident and this role is a field-based or remote role, you may be eligible to receive additional information about the compensation and benefits for this role, which we will provide upon request. You may contact 800-636-3304 or jobs@hfit.com for assistance.
HealthFitness is committed to leveraging the talent of a diverse workforce to create great opportunities for our people and our business. EOE/AA. Race/Color/Gender/Sexual Orientation/Gender Identity/Religion/National Origin/Age/Disability/Veteran
Trustmark is pleased to have earned recognition from the Chicago Tribune as a Chicago Top Workplaces 2020 Award winner.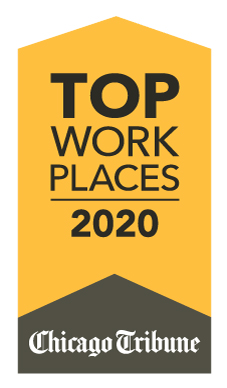 Health Fitness Professional from HealthFitness on Vimeo.