Associate Director, Academic Advising

Administrator & Management
Fort Myers, FL
•
•
Full-Time/Regular
Florida SouthWestern State College is accepting resumes in search of an Associate Director, Academic Advising. The Associate Director of Academic Advising is responsible for the management and supervision of Student Success Advisors and department initiatives within the Office of Academic Advising. This position sets the tone for a student-centered, high performance culture that emphasizes excellence in service, quality, productivity, and standards. In collaboration with the Director, this person maintains operations, policies and procedures to ensure students are meeting their educational goals from the point of prospect through degree/certification completion. This position will have a caseload of assigned advisees.
Please click here to see the complete job description.
The ideal candidate will have:
Master's degree from a regionally accredited institution of higher education preferably in counseling, education, social field, or related discipline.
Three (3) years full-time professional work experience as an academic advisor in a College or University setting.
Personal and educational philosophy compatible with the goals, objectives and mission of Florida SouthWestern State College.
Demonstrated experience using a personal computer, office software such as MS Office and electronic email.
Experience using an enterprise-wide integrated student information systems such as SCT Banner.
FSW Employee Benefits feature:
Competitive health, dental, vision, life, and disability insurance options to meet your needs
Florida retirement membership (FRS)
Educational and professional development opportunities for you and your dependents
Annual Salary: $55,879.41
This position is open until filled with interviews expected to begin the week of May 2, 2022.
The College invites applications from underrepresented groups and those who have experiences with diverse populations.
If this position sounds like an opportunity to which you aspire, please submit your resume for consideration to become one of the best, the brightest, the BUCS!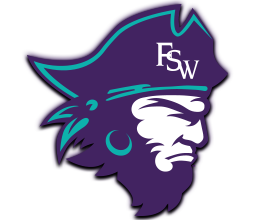 Florida SouthWestern State College, an equal access institution, prohibits discrimination in its employment, programs and activities based on race, sex, gender identity, age, color, religion, national origin, ethnicity, disability, pregnancy, sexual orientation, marital status, genetic information, or veteran status. Questions pertaining to educational equity, equal access or equal opportunity should be addressed to the College's Title IX Coordinator/Equity Officer.