Community Service Technician

Administrative & Clerical Positions
Labelle, FL
•
•
Full-Time/Regular
Florida SouthWestern State College is accepting resumes in search of a Community Service Technician to join our team of exceptional employees. This position is responsible for providing community services on a designated campus to ensure a safe and secure environment for students, faculty, staff, and visitors. Duties include patrolling the campus and performing community service work on various campuses.
Please click here to see the complete job description.
The ideal candidate will have:
High School diploma or GED
Two (2) years of full-time experience in law enforcement, security, public safety management, or customer service. An appropriate combination of education and experience may be substituted
Ability to work various shifts including day, afternoon, evening, and overnight hours as the College dictates
May be designated as "Essential Personnel" in times of emergency
Ability to independently travel to any of the FSW campuses
FSW Employee Benefits feature:
Competitive health, dental, vision, life, and disability insurance options to meet your needs
Generous paid time off
Florida retirement membership (FRS)
Educational and professional development opportunities for you and your dependents
Accepting applications through: Open until filled
Hourly rate: $14.49
Please submit your resume for consideration to become one of the best, the brightest, the BUCS!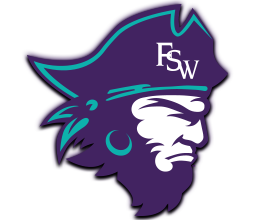 Florida SouthWestern State College is an equal opportunity employer dedicated to excellence through diversity and inclusion and does not discriminate based on race, sex, gender identity, age, color, religion, national origin, ethnicity, disability, pregnancy, sexual orientation, marital status, genetic information or veteran's status.