Human Resources Specialist I

Administrative & Clerical Positions
Fort Myers, FL
•
•
Full-Time/Regular
Florida SouthWestern State College is accepting resumes in search of a Human Resources Specialist I to join our HR Operations team. This position performs advanced technical and professional work in support of all programs within the Office of Human Resources. The Human Resources Specialist I implements Human Resources objectives and practices that will provide an employee-oriented, high performance culture that emphasizes excellence in service, quality, productivity, and standards, goal attainment, and the recruitment and ongoing development of a high-functioning workforce. A Human Resources Specialist I is cross-trained in several areas within the Office of Human Resources and is expected to flex between areas if needed. Work requires extensive knowledge and close adherence to College Operating Procedures and applicable Federal and State laws.
Please click here to see the complete job description.
The ideal candidate will have:
Bachelor's degree from a regionally accredited institution of higher education.

Two (2) years of related full-time professional work experience. Appropriate combination of education and experience may be substituted.

Working knowledge of one or more personnel functions: affirmative action/equal employment opportunity programs, benefits administration, classification, compensation, job analysis, recruitment/selection, and/or training.

Demonstrated ability to maintain confidentiality.

Ability to travel independently to other locations for College business.

Demonstrated experience using a personal computer, office software such as MS Office and electronic mail. Proficient in use of Excel and report writer experience preferred.
FSW Employee Benefits feature:
Competitive health, dental, vision, life, and disability insurance options to meet your needs
Florida retirement membership (FRS)
Educational and professional development opportunities for you and your dependents
Annual Salary: $37,000.00
This job is open until filled with resumes reviews expected to begin May 22, 2022. The College invites applications from underrepresented groups and those who have experiences with diverse populations.
If this position sounds like an opportunity to which you aspire, please submit your resume for consideration to become one of the best, the brightest, the BUCS!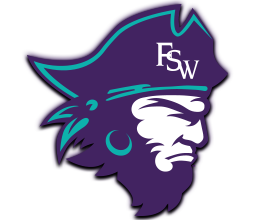 Florida SouthWestern State College, an equal access institution, prohibits discrimination in its employment, programs and activities based on race, sex, gender identity, age, color, religion, national origin, ethnicity, disability, pregnancy, sexual orientation, marital status, genetic information, or veteran status. Questions pertaining to educational equity, equal access or equal opportunity should be addressed to the College's Title IX Coordinator/Equity Officer.