Clinical Coordinator, Nursing

Administrative & Clerical Positions
Naples, FL
•
•
Full-Time/Regular
Florida SouthWestern State College is accepting resumes in search of a Clinical Coordinator, Nursing. This position is responsible, professional work in coordinating and implementing instructional support for the Nursing program within the School of Health Professions.
General Responsibilities
Coordinates activities in the pre-clinical, clinical, laboratory, and in simulation education settings as determined by the Program Director and needs of the nursing program.
Acquires and schedules clinical affiliates and sites with instructional opportunities to satisfy the learning objectives of the Nursing Program with adequate programmatic and technical instruction, exposure and experience.
Develops clinical schedules for faculty, adjunct faculty, and clinical associates within the program; provides orientation, guidance and direction to clinical associates.
Arranges clinical experiences at affiliated clinical sites to ensure the quality, quantity, and appropriateness of student learning experiences to align with the FSW vision and mission.
Performs as a liaison with clinical sites which are used for extramural clinical or laboratory educational experiences.
Develops and maintains records that demonstrate outcome measures such as clinical experiences, student records, and employer data.
Visits clinical sites on a regularly scheduled basis to ensure uniform and consistent practice within accreditation guidelines.
Interacts in assigned program curriculum planning and development.
Communicates regularly with the Program Director regarding student learning outcomes and clinical experiences in nursing laboratories and at external clinical sites.
Participates in College and other sponsored activities where new nursing students or new instructional support staff may be recruited for the Department of Nursing.
Maintains inventory of appropriate supplies, patient forms and equipment at clinical and/or laboratory training sites.
Participates in departmental, committee and other College meetings to support the development of assigned programs.
Contributes additional support services, as assigned.
These essential job functions are not to be construed as a complete statement of all duties performed; employees will be required to perform other job related duties as required. An employee with a disability is encouraged to contact the Human Resources Office to evaluate the job in greater detail in order to determine if she/he can safely perform the essential functions of this job with or without reasonable accommodation.
Please click here to see the complete job description.
Knowledge, Skills and Abilities
Minimum Qualifications
Baccalaureate degree from a regionally accredited institution of higher education in a health related field. Current unencumbered licensed Registered Nurse in good standing. Three (3) years full-time related professional and clinical work experience. Demonstrated experience using a personal computer, office software such as MS Office and electronic mail
FSW Employee Benefits feature:
Competitive health, dental, vision, life, and disability insurance options to meet your needs
Generous paid time off includes vacation, sick, personal, holidays, and winter & spring breaks
Florida retirement membership (FRS)
Educational and professional development opportunities for you and your dependents
Salary: $47,815.35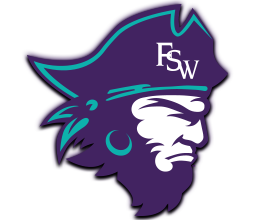 Florida SouthWestern State College is an equal opportunity employer dedicated to excellence through diversity and inclusion and does not discriminate based on race, sex, gender identity, age, color, religion, national origin, ethnicity, disability, pregnancy, sexual orientation, marital status, genetic information or veteran's status.