Professor, English

Faculty
Naples, FL
•
•
Full-Time/Regular
Florida SouthWestern State College is accepting resumes in search of a Professor, English in the School of Arts, Humanities, and Social Sciences to join our team of exceptional faculty. As an FSW faculty member, you have the opportunity to directly impact the college mission to inspire our students to 'Dedicate to Graduate'.
The School of Arts, Humanities, and Social Sciences support all degree and certificate programs of study offered at FSW. Through a broad curriculum, the SoAHSS provides high-quality teaching and learning experiences that are accessible and affordable and prepares students to achieve the majority of their general education competencies. The interdisciplinary scope of the School, as well as its focus on expressions of the human experience, prepares students for the diversity of the world in which we live. The School is committed to promoting respect for the uniqueness of every individual while demonstrating through our coursework the commonalities that unite humanity.
Responsibilities and duties include conducting and teaching courses within a five-five load and the prescribed curriculum for students enrolled at the College; preparing and delivering ground and online instruction to students; compiling, administering. and grading student assignments; participating in department-directed assessment activities; providing academic assistance to students as needed; maintaining required (10 weekly) office hours; participating in college-wide committees; attending all department and school meetings, and all other duties as directed by the College Dean and/or the Department Chair.
The School ardently serves as an economic, cultural, and civic beacon in our community, while our fine and performing arts programs underscore our commitment to contribute to the rich and diverse cultural life of our community.
Please click here to see the complete job description.
The ideal candidate will have:
Doctoral or master's degree from a regionally accredited institution of higher education in English (a minimum of 18 graduate semester credit hours in the teaching discipline)

Demonstrated ability to use technology in creating and delivering course content

Demonstrated in-depth knowledge of the subject area to be taught

We especially invite applications from educators with an interest in teaching first-generation students
FSW Employee Benefits feature:
Competitive health, dental, vision, life, and disability insurance options to meet your needs

Generous paid time off includes sick, personal, holidays, and winter & spring breaks

Florida retirement membership (FRS)

Educational and professional development opportunities for you and your dependents
Accepting applications through January 31, 202.
For consideration, the following application materials are requested: cover letter, CV, and unofficial transcripts.
Salary Range: $48,769 – $57,964 (for two terms): the maximum salary is based on a doctorate education level and 10 years of verifiable full-time teaching experience. Salary will be determined at the hire date.
The expected start date for this position is August 2022.
Please submit your resume for consideration to become one of the best, the brightest, the BUCS!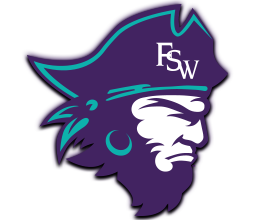 Florida SouthWestern State College is an equal opportunity employer dedicated to excellence through diversity and inclusion and does not discriminate based on race, sex, gender identity, age, color, religion, national origin, ethnicity, disability, pregnancy, sexual orientation, marital status, genetic information or veteran's status.