Campus Police Officer / School Resource Officer

Administrative & Clerical Positions
Fort Myers, FL
•
•
Full-Time/Regular
Florida SouthWestern State College is accepting resumes in search of a Police Officer to join our team of exceptional employees. Our sworn law enforcement officers provide public safety services on a designated FSW campus and Collegiate High School to ensure a safe and secure environment for students, faculty, staff, and visitors.
Please click here to see the complete job description.
The ideal candidate will have:
An Associate's degree from a regionally accredited institution of higher education in criminal justice or related field.
Two (2) years of significant and progressively responsible experience in law enforcement, security services, military police, and/or public safety management. An additional combination of education and experience may be substituted.
Must meet the requirements established in Florida Statutes Chapter 943.13 officers' minimum qualifications for employment or appointment to include achieving an acceptable score on the Florida officer certification examination.
First Aid, CPR, AED training, or the ability to acquire related certification(s) within a 12-month period.
Ability to work various shifts including day, afternoon and evening hours as the College dictates. Additionally, may be designated as "Essential Personnel" in times of emergency.
FSW Employee Benefits feature:
Competitive health, dental, vision, life, and disability insurance options to meet your needs
Generous paid time off
Florida retirement membership (FRS)
Opportunities for you and your dependents to attend classes at little to no charge
Accepting applications through December 15, 2021.
Salary: $41,350.40
If this position sounds like an opportunity to which you aspire, please submit your resume for consideration to become one of the best, the brightest, the BUCS!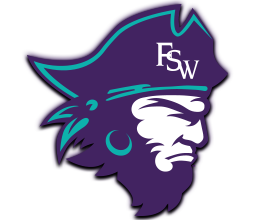 Florida SouthWestern State College is an equal opportunity employer dedicated to excellence through diversity and inclusion and does not discriminate based on race, sex, gender identity, age, color, religion, national origin, ethnicity, disability, pregnancy, sexual orientation, marital status, genetic information or veteran's status.