Dental Clinic Supervisor

Administrator & Management
Fort Myers, FL
•
•
Full-Time/Regular
Florida SouthWestern State College is accepting resumes in search of a Dental Clinic Supervisor in the School of Health Professions to join our team of exceptional staff. This position provides direct supervision for patient care and dental hygiene student clinical functions in the Dental Hygiene Program. Graduates of this nationally accredited program have had a 99.8% pass rate on the national board dental hygiene examination for the past 26 years. The students in this program provide preventive dental care to over 2,000 patients per year from our surrounding communities. The newly renovated state-of-the-art Dental Hygiene Clinic is located on the Thomas Edison campus in Fort Myers.
Please click here to see the complete job description.
The ideal candidate will have:
Current Florida license as a Doctor of Dental Surgery or Doctor of Dental Medicine.
Extensive knowledge of current dental treatment concepts and techniques.
Clinical experience in a dental facility.
Familiarity with clinical facility policy and procedures.
FSW Employee Benefits feature:
Competitive health, dental, vision, life, and disability insurance options to meet your needs
Generous paid time off includes sick, personal, holidays, and winter & spring breaks
Florida retirement membership (FRS)
Educational and professional development opportunities for you and your dependents
Salary: $74,000
Application Deadline: December 15, 2021
Submit your resume for consideration to become one of the best, the brightest, the BUCS!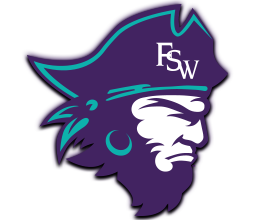 Florida SouthWestern State College is an equal opportunity employer dedicated to excellence through diversity and inclusion and does not discriminate based on race, sex, gender identity, age, color, religion, national origin, ethnicity, disability, pregnancy, sexual orientation, marital status, genetic information or veteran's status.