Library Assistant

Administrative & Clerical Positions
Punta Gorda, FL
•
•
Part-Time
Florida SouthWestern State College is accepting resumes in search of a Library Assistant. This position requires responsible, technical work by performing complex and integral library job functions. The Library Assistant shows independent judgment and decision-making skills, within a specialty area within the Division of Libraries. Work includes assisting the professional staff in the day-to-day operations of the College Library to include circulation, reference, online access to information and other related activities. Work may include coordinating workflow within functional area and supervising student assistants. This is a part time position that will work up to 20 hours a week.
Please click here to see the complete job description.
Minimum Qualifications
Associate's degree from a regionally accredited institution of higher education in library, media or other related field. Appropriate combination of education and experience may be substituted for degree.
Demonstrated experience using a personal computer, office software such as MS Office and electronic mail. Ability to use library-specific databases.
Excellent verbal and written communication skills.
Ability to work a flexible schedule when needed.
Excellent customer service skills.
Hourly Rate: $14.43
FSW Employee Benefits feature:
Florida retirement membership (FRS)
Educational and professional development opportunities for you and your dependents
Position Closes: October 21, 2021
To apply, please complete a candidate profile to include your resume by October 21, 2021. The College invites applications from underrepresented groups and those who have experiences with diverse populations.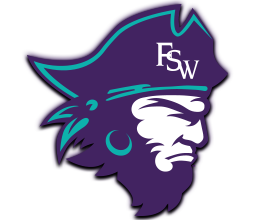 Florida SouthWestern State College is an equal opportunity employer dedicated to excellence through diversity and inclusion and does not discriminate based on race, sex, gender identity, age, color, religion, national origin, ethnicity, disability, pregnancy, sexual orientation, marital status, genetic information or veteran's status.