Science Lab Manager, Collier

Administrative & Clerical Positions
Naples, FL
•
•
Full-Time/Regular
Florida SouthWestern State College is accepting resumes in search of a Science Lab Manager to join our team of exceptional employees. This position provides technical work in supervision and instructional support in the science laboratories. These labs include, but may not be limited to, anatomy and physiology, biology, chemistry, environmental science, geology, microbiology, and physics laboratories.
The School of Pure and Applied Sciences supports FSW's Associate of Arts Degree by offering a rigorous curriculum in math and science. A student's successful completion of the general education and discipline-specific aspects of the degree establishes a foundation for lifelong learning and prepares the student to be a thoughtful, informed, global citizen. This educational experience fosters academic excellence, interdisciplinary dialog, respect for self and others, and social responsibility.
Please click here to see the complete job description.
The ideal candidate will have:
Bachelor's degree or higher from a regionally accredited institution of higher education in a biological or physical science field.
Knowledge of the basic equipment, supplies, reagents, attesting instruments, etc., that are appropriate to the laboratories assigned.
Experience in the management of a science lab and the preparation and safe disposal of solutions, reagents, media etc., as well as the maintenance of laboratory equipment.
Knowledge of potential laboratory hazards, precautionary measures, and appropriate safety procedures.
Experience operating a personal computer and proficient with Microsoft Office (Word, Excel, and Outlook).
Exceptional organizational and time management skills to successfully multi-task the operation of multiple laboratory classrooms with different daily/weekly activities.
FSW Employee Benefits feature:
Competitive health, dental, vision, life, and disability insurance options to meet your needs.
Generous paid time off includes sick, personal, holidays, and winter & spring breaks.
Florida retirement membership (FRS).
Educational and professional development opportunities for you and your dependents.
Accepting Applications through October 22, 2021.
Salary minimum: $35,568.00
Please submit your resume for consideration to become one of the best, the brightest, the BUCS!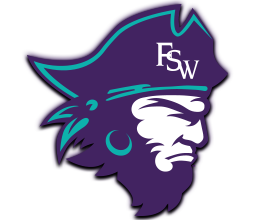 Florida SouthWestern State College is an equal opportunity employer dedicated to excellence through diversity and inclusion and does not discriminate based on race, sex, gender identity, age, color, religion, national origin, ethnicity, disability, pregnancy, sexual orientation, marital status, genetic information or veteran's status.