Staff Assistant, Honors Program

Administrative & Clerical Positions
Fort Myers, FL
•
•
Full-Time/Regular
Florida SouthWestern State College is accepting resumes in search of a Staff Assistant, Honors Program to join our team of exceptional employees. This position provides diversified routine secretarial and clerical support for one specific functional area or for a first-level manager, with the ability to perform more complex duties as needed to relieve the supervisor of administrative and operational details. Solid knowledge of general office procedures and possess appropriate knowledge of the operations of the unit to which assigned.
Please click here to see the complete job description.
The ideal candidate will have:
An Associate's degree from a regionally accredited institution of higher education.
Two (2) years of full-time or four (4) years of part-time related professional work experience in customer service or administrative support. Additional appropriate experience may be substituted for the degree on a year-for-year basis.
A customer service and detail-oriented mindset.
The ability to operate a variety of office equipment.
Strong interpersonal and communication skills.
FSW Employee Benefits feature:
Competitive health, dental, vision, life, and disability insurance options to meet your needs
Generous paid time off includes vacation, sick, personal, holidays, and winter & spring breaks
Florida retirement membership (FRS)
Educational and professional development opportunities for you and your dependents
Salary: $26,300.00
Application Deadline: October 17, 2021
Submit your resume for consideration to become one of the best, the brightest, the BUCS!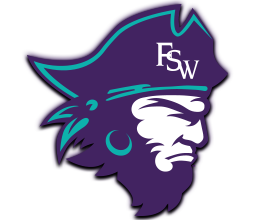 Florida SouthWestern State College is an equal opportunity employer dedicated to excellence through diversity and inclusion and does not discriminate based on race, sex, gender identity, age, color, religion, national origin, ethnicity, disability, pregnancy, sexual orientation, marital status, genetic information or veteran's status.