Employee Relations/Deputy Title IX Coordinator

Administrative & Clerical Positions
Fort Myers, FL
•
•
Full-Time/Regular
Florida SouthWestern State College invites all qualified candidates to submit a resume for review as we seek to fill the position of Employee Relations/Deputy Title IX Coordinator. This position is responsible for conducting inquiry reviews, comprehensive investigations, and College-wide consultation regarding complaints involving students, faculty, staff and members of the public relating to matters of Title IX. The Employee Relations/Deputy Title IX Coordinator assists the Title IX Coordinator/Equity Officer with the implementation of various equity and Title IX initiatives and programs.
To read the full job description, click here.
The ideal candidate will have:
Bachelor's degree from an accredited institution of higher education.
Four (4) years full-time, professional related work experience. Appropriate combination of education and experience may be substituted. Professional work experience in legal, regulatory, student conduct, federal/state compliance, human resources, EEO/ADA, Title IX compliance or sexual violence investigation and prevention.
Ability to manage active caseload and assigned training responsibilities.
Excellent communication skills; verbal, written, interpersonal and computer.
Possesses good time management skills and ability to work with deadlines.
Ability to maintain a high level of confidentiality, handle multiple priorities and work within changing business conditions.
Excellent interpersonal skills and the ability to remain a neutral party.
Experience operating personal computers with proficiency in Microsoft Office (Word, Excel, PowerPoint and Outlook) suite.
FSW Employee Benefits feature:
Competitive health, dental, vision, life and disability insurance options to meet your needs
Generous paid time off includes vacation, sick, personal, holidays, and winter & spring breaks
Florida retirement membership (FRS)
Educational and professional development opportunities for you and your dependents
Starting salary: $45,000 annually
To apply, please complete a candidate profile to include your resume by October 31, 2021. The College invites applications from underrepresented groups and those who have experiences with diverse populations.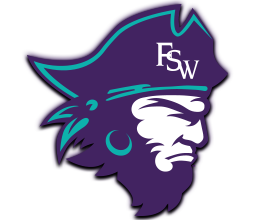 Florida SouthWestern State College is an equal opportunity employer dedicated to excellence through diversity and inclusion and does not discriminate based on race, sex, gender identity, age, color, religion, national origin, ethnicity, disability, pregnancy, sexual orientation, marital status, genetic information or veteran's status.