Compensation Analyst

Administrative & Clerical Positions
Fort Myers, FL
•
•
Full-Time/Regular
Florida SouthWestern State College invites all qualified candidates to submit a resume for review as we seek to fill the position of Compensation Analyst. This position is responsible for performing analysis to include research, interpretation and assessment of jobs and market information. The Compensation Analyst assesses all aspects of FSW classification systems to ensure a fair and competitive pay structure in alignment with the compensation philosophy of the College. Under the direction of the Senior HR Manager, Classification and Compensation provides support as a business partner in strategic planning, training and guidance related to position management to departments College-wide.
To read the full job description, click here.
The ideal candidate will have:
Bachelor's from a regionally accredited institution of higher education in human resources, business administration, accounting, or related field
Three (3) years related full-time professional work experience, to include two (2) years of experience in classification and compensation. Appropriate combination of education and experience may be substituted
Demonstrated working knowledge of market analysis and classification management
Demonstrated experience working with and conducting analysis using Microsoft Excel
FSW Employee Benefits feature:
Competitive health, dental, vision, life and disability insurance options to meet your needs
Generous paid time off includes vacation, sick, personal, holidays, and winter & spring breaks
Florida retirement membership (FRS)
Educational and professional development opportunities for you and your dependents
Starting salary: $50,000.00 annually
To apply, please complete a candidate profile to include your resume by October 24, 2021. The College invites applications from underrepresented groups and those who have experiences with diverse populations.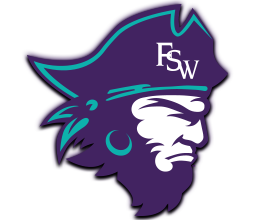 Florida SouthWestern State College is an equal opportunity employer dedicated to excellence through diversity and inclusion and does not discriminate based on race, sex, gender identity, age, color, religion, national origin, ethnicity, disability, pregnancy, sexual orientation, marital status, genetic information or veteran's status.