Admissions Processing Specialist

Administrative & Clerical Positions
Fort Myers, FL
•
•
Full-Time/Regular
Florida SouthWestern State College is accepting resumes in search of a Admissions Processing Specialist to join our team of exceptional employees. This is specialized work providing customer service and data entry in the Office of Admissions. This includes disseminating information regarding office policies and procedures, state requirements, and processing student applications and other requests.
Please click here to see the complete job description.
The ideal candidate will have:
A high school diploma or GED.
Demonstrated experience using a personal computer, office software such as MS Office and electronic mail.
FSW Employee Benefits feature:
Competitive health, dental, vision, life and disability insurance options to meet your needs
Generous paid time off includes vacation, sick, personal, holidays, and winter & spring breaks
Florida retirement membership (FRS)
Educational and professional development opportunities for you and your dependents
Starting Salary: $26,300.00 per year
Accepting resumes through July 27, 2021
The College invites applications from underrepresented groups and those who have experiences with diverse populations.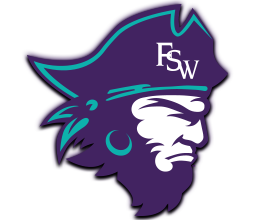 Florida SouthWestern State College is an equal opportunity employer dedicated to excellence through diversity and inclusion and does not discriminate based on race, sex, gender identity, age, color, religion, national origin, ethnicity, disability, pregnancy, sexual orientation, marital status, genetic information or veteran's status.