Associate Registrar

Administrator & Management
Fort Myers, FL
•
•
Full-Time/Regular
An exciting opportunity is available for a student-centered professional to lead a Registrar's office team dedicated to ensuring the success of the diverse community of students at Florida SouthWestern State College (FSW). Qualified leaders are invited to apply for the Associate Registrar position. This is an advanced, technical, and specialized position in the Office of the Registrar. The Associate Registrar works directly with the Information Technology department on projects such as Banner upgrades and other technology enhancements as they relate to the Office of the Registrar. In addition, the Associate Registrar oversees the departmental processes of graduation, state and federal reporting, degree and enrollment verifications, and the College's degree audit software system. This position acts as a "super user" for technology systems within the Office of the Registrar and is responsible for departmental Banner training.
To read the full job description, click here.
Florida SouthWestern State College is a public college located in a five-county area of southwest Florida. With campuses in Fort Myers, Naples, Punta Gorda, a center in LaBelle, and outreach programs in Clewiston, FSW is proud to provide education to approximately 18,000 students. FSW offers 21 associate degree, 5 bachelor's degree, and 18 certificate programs, with an emphasis on healthcare, business, technology, and education programs. FSW is proud to hold the designation as a Hispanic-Serving Institution (HSI). The FSW community is composed of faculty, staff, and students from a wide range of cultural backgrounds, and it embraces a diversity of programs, ideas, and people.
The ideal candidate will have:
Bachelor's degree from a regionally accredited institution of higher education in business, education or a related field
Four (4) years of full-time professional work experience in student services within an institution of higher education
Experience operating within an integrated database system such as SCT Banner
Knowledge of degree audit, and Catalog software programs
Starting salary: $50,000. annually
To apply, please send your resume and cover letter by May 15, 2021. The College invites applications from underrepresented groups and those who have experiences with diverse populations.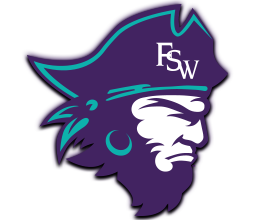 Florida SouthWestern State College is an equal opportunity employer dedicated to excellence through diversity and inclusion and does not discriminate based on race, sex, gender identity, age, color, religion, national origin, ethnicity, disability, pregnancy, sexual orientation, marital status, genetic information or veteran's status.