Loading...
Professor, Radiology Technology

Faculty
Fort Myers, FL
•
•
Full-Time/Regular
Florida SouthWestern State College is accepting resumes in search of a Professor, Radiology Technology in the School of Health Professions to join our team of exceptional faculty. As an FSW faculty member, you have the opportunity to directly impact the college mission to inspire our students to 'Dedicate to Graduate'.
Florida SouthWestern State College's School of Health Professions offers two baccalaureate degrees, one post-associate certificate, eleven associate degrees, and five certificates that prepare students for workforce entry and advancement upon graduation and successful credentialing. Nursing, Paramedic, and Emergency Medical Technician (EMT) programs are offered on all three campuses in Charlotte, Collier, and Lee counties. The program is nationally accredited by the Joint Review Committee on Education in Radiologic Technology. Graduates may apply for the examination of the American Registry of Radiologic Technologists (ARRT) for national certification and subsequent licensure by each individual state.
In addition to the valuable clinical experiences made available by our community hospitals and affiliates, FSW boasts a state-of-the-art Simulation Education Center that has obtained global recognition. Faculty, staff, and students in the School of Health Professions are active in community and professional activities at the local, state, national, and international levels.
Please click here to see the complete job description.
The ideal candidate will have:
A Master's or Baccalaureate degree from a regionally accredited institution of higher education
Demonstrated ability to use technology in creating and delivering course content
Demonstrated in-depth knowledge of the subject area to be taught
An American Registry of Radiologic Technologists (ARRT) Certification, or will obtain before December 2021
Experience working with diverse populations
FSW Employee Benefits feature:
Competitive health, dental, vision, life, and disability insurance options to meet your needs
Generous paid time off includes sick, personal, holidays, and winter & spring breaks
Florida retirement membership (FRS)
Educational and professional development opportunities for you and your dependents
Please submit a resume or CV, a cover letter describing qualifications and teaching philosophy, and unofficial or official transcripts.
Salary Range: $49,108.56 – $58,762.46 (for two terms): the maximum salary is based on a doctorate education level and 10 years of verifiable full-time teaching experience. Salary will be determined at the hire date.
Submit your resume for consideration to become one of the best, the brightest, the BUCS!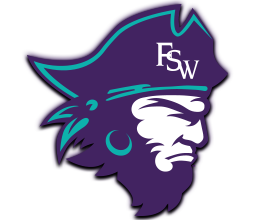 Florida SouthWestern State College, an equal access institution, prohibits discrimination in its employment, programs and activities based on race, sex, gender identity, age, color, religion, national origin, ethnicity, disability, pregnancy, sexual orientation, marital status, genetic information or veteran status. Questions pertaining to educational equity, equal access or equal opportunity should be addressed to the College's Title IX Coordinator/Equity Officer: Angie Snyder; Room A-106A; 8099 College Parkway SW, Fort Myers, FL 33919; (239) 489-9051; equity@fsw.edu. FSW online anonymous reporting www.fsw.edu/report. Inquiries/complaints can be filed with the Title IX Coordinator/Equity Officer online, in person, via mail, via email, or with the US Department of Education, Office of Civil Rights, Atlanta Office: 61 Forsyth St. SW Suite 19T70, Atlanta, GA 30303-8927.