Loading...
Procurement Specialist II

Administrative & Clerical Positions
Fort Myers, FL
•
•
Full-Time/Regular
Florida SouthWestern State College is accepting resumes in search of a Procurement Specialist II, to join our team of exceptional employees. This position performs professional work in support of the College's purchasing activities. The assignments require the application of technical skill, knowledge, and judgment in the use of basic principles, concepts, techniques and standards in one or more areas of purchasing operations.
Please click here to see the complete job description.
The ideal candidate will have:
Associate's degree from a regionally accredited institution of higher education.
Three (3) years of full-time professional related work experience. Appropriate combination of education and experience may be substituted.
Knowledge of general office practices and processing of large-scale purchasing transactions.
Demonstrated experience using a personal computer, office software such as MS Office and electronic mail.
FSW Employee Benefits feature:
Competitive health, dental, vision, life and disability insurance options to meet your needs
Generous paid time off includes vacation, sick, personal, holidays, and winter & spring breaks
Florida retirement membership (FRS)
Educational and professional development opportunities for you and your dependents
Starting salary: $33,981.48
Submit your resume for consideration to become one of the best, the brightest, the BUCS!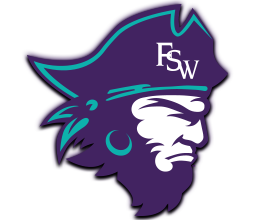 Florida SouthWestern State College, an equal access institution, prohibits discrimination in its employment, programs and activities based on race, sex, gender identity, age, color, religion, national origin, ethnicity, disability, pregnancy, sexual orientation, marital status, genetic information or veteran status. Questions pertaining to educational equity, equal access or equal opportunity should be addressed to the College's Title IX Coordinator/Equity Officer: Angie Snyder; Room A-106A; 8099 College Parkway SW, Fort Myers, FL 33919; (239) 489-9051; equity@fsw.edu. FSW online anonymous reporting www.fsw.edu/report. Inquiries/complaints can be filed with the Title IX Coordinator/Equity Officer online, in person, via mail, via email, or with the US Department of Education, Office of Civil Rights, Atlanta Office: 61 Forsyth St. SW Suite 19T70, Atlanta, GA 30303-8927.