Associate Director, Enrollment Communications & Systems

Administrative & Clerical Positions
Fort Myers, FL
•
•
Full-Time/Regular
Florida SouthWestern State College is accepting resumes in search of an Associate Director, Enrollment Communications & Systems. Under the direction of the Associate Vice President of Enrollment Services, this highly creative and data-driven professional plans and executes comprehensive, internal and external communication strategies including the development of a variety of enrollment marketing that includes writing, creating direct mail pieces, advertising, web page development, emails, social media, news media, special events, and other methods designed to engage prospects through enrollment and graduation to meet the College's strategic enrollment goals.
Please click here to see the complete job description.
The ideal candidate will have:
Bachelor's degree from regionally accredited institution of higher education in communications, information systems, computer science, digital journalism and design, or related field.
Three (3) years of full-time professional work experience in communications/marketing, admissions/enrollment services, or related field.
Ability to work on and create dynamic CRM communications using filters and queries.
Ability to analyze success rates of communications and make suggestions for improvements when needed.
FSW Employee Benefits feature:
Competitive health, dental, vision, life, and disability insurance options to meet your needs
Generous paid time off includes vacation, sick, personal, holidays, and winter & spring breaks
Florida retirement membership (FRS)
Educational and professional development opportunities for you and your dependents
Salary: $55,000
Application Deadline: July 31, 2022
If this position sounds like something you are interested in, submit your resume and cover letter for consideration to become one of the best, the brightest, the BUCS!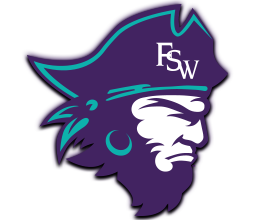 Florida SouthWestern State College, an equal access institution, prohibits discrimination in its employment, programs and activities based on race, sex, gender identity, age, color, religion, national origin, ethnicity, disability, pregnancy, sexual orientation, marital status, genetic information or veteran status. Questions pertaining to educational equity, equal access or equal opportunity should be addressed to the College's Title IX Coordinator/Equity Officer: Lauren Frasser; Room A-128; 8099 College Parkway SW, Fort Myers, FL 33919; (239) 489-9253; equity@fsw.edu. FSW online anonymous reporting www.fsw.edu/report. Inquiries/complaints can be filed with the Title IX Coordinator/Equity Officer online, in person, via mail, via email, or with the US Department of Education, Office of Civil Rights, Atlanta Office: 61 Forsyth St. SW Suite 19T70, Atlanta, GA 30303-8927.